The Maldives is one of the top big game fishing destinations
in the world, with dozens of excellent big game charters available for day
trips. Heavy duty trolling can land dorado, Blue marlin, Mahi Mahi, sailfish,
as well as tuna, and wahoo. Big game fishing is best from November through
March. A regular fishing trip will usually involve fishing offshore at around
15-20 miles out.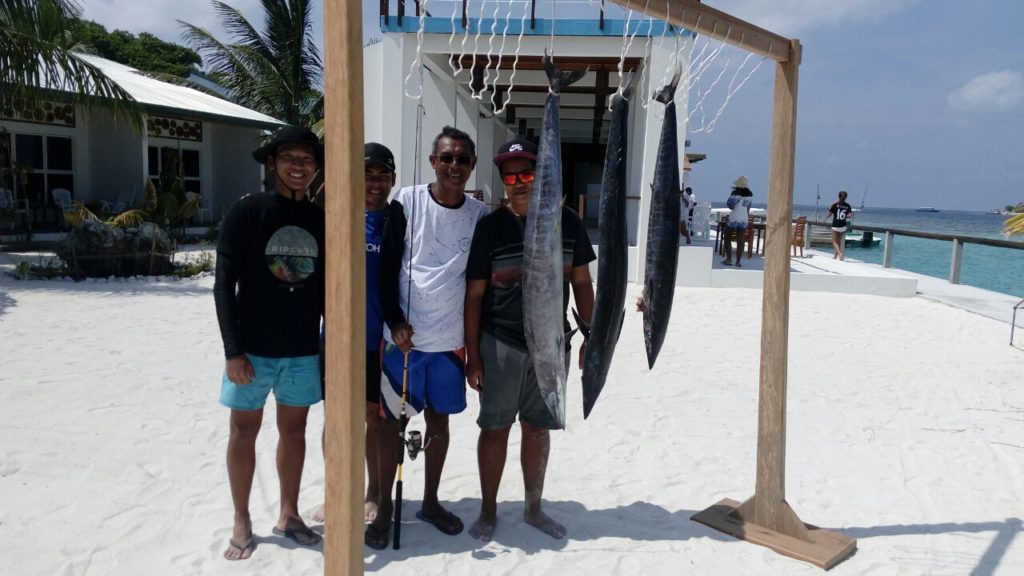 Jigging/Popping is the main type of sports fishing in the Maldives, chasing similar species to shore fishing, as well as larger species such as amberjack, barracuda, red bass, tuna, and the king of the pelagics, giant trevally. Jigging for the likes of Red Snapper and Jack Crevalle is also an option. Live bait can be provided either before the trip or you can fish for it yourself if you're so inclined.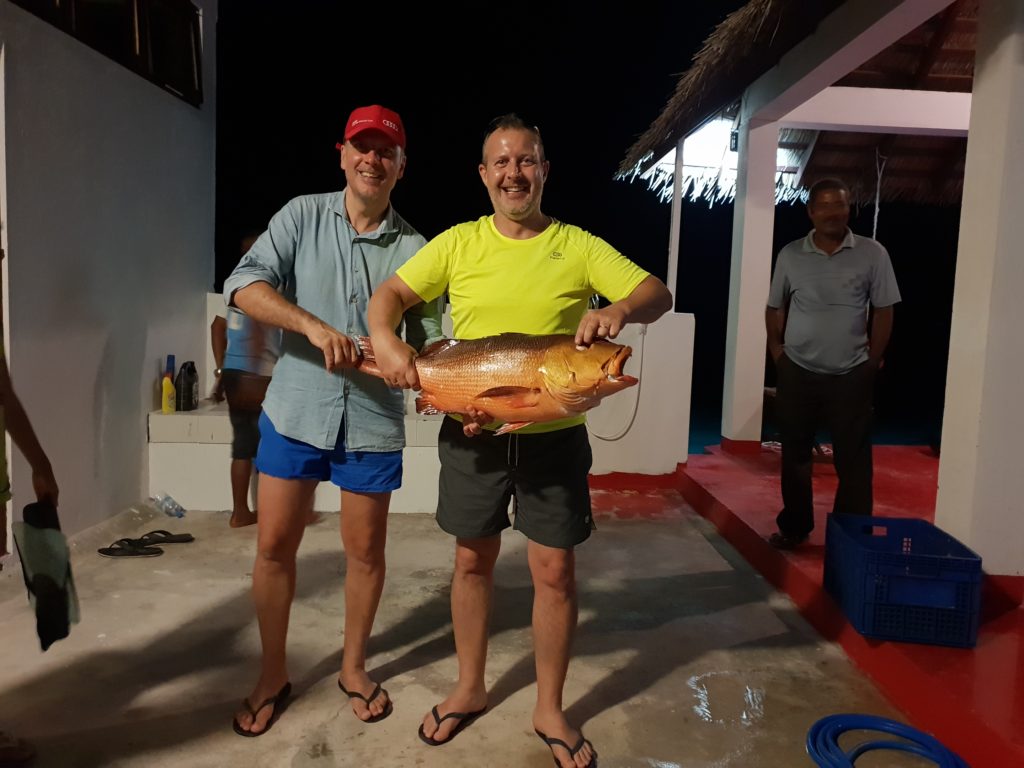 Sunset fishing / Reef fishing
After setting anchor close to the reef within 20 min drive, get your fishing liner out and bait them up with the help of your guide who will teach you the basics of fishing with a simple line and a sharp hook. Enjoy Reef fishing involves fishing for reef fish and other organisms that live among the coral reefs and within the atoll basins. The most popular fish caught in the reef fishing industry include grouper, snapper, emperor, and reef-associated jack, which are all caught by ancient fishing methods such as handline and longline fishing.