You want to see the underwater world with limited equipment? Then join one of our snorkelling trips!We go to different sites around our hotel at AA Bodufolhudhoo. The atoll is a pelagic paradise. Unlike elsewhere in the Maldives, where most snorkeling and dive sites are protected by a reef, Ari is known for its thilas (submerged pinnacles), both inside and outside the central atoll lagoon, acting as an aggregation site for plenty of marine life.
The opportunity to swim with whale sharks is one of the highlights for
divers
and snorkelers visiting Ari Atoll. These gentle giants visit the area year round. Mantas are also common around Ari Atoll, and it is possible for snorkelers to see them as they float gracefully through sandy lagoons. There is nothing like snorkeling in Maldives. You can explore crystal clear, blue waters and have an unforgettable time by snorkeling at Maldives and enjoying a myriad of other attractions that it has to offer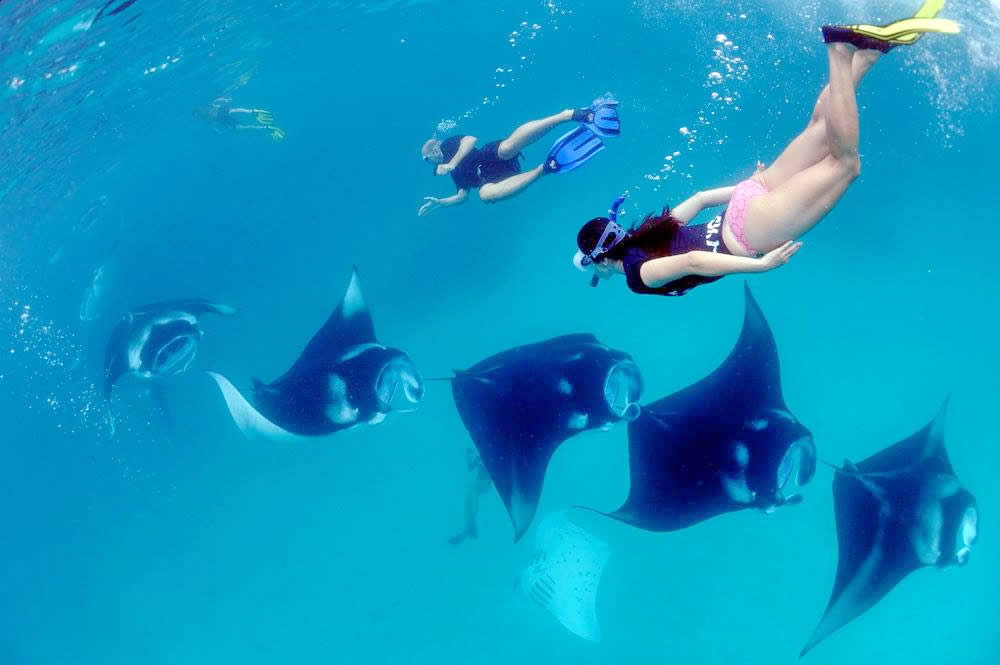 Expected visuals for : Manta Rays
This is a must for snorkelers seeking an unusual yet adventurous experience underwater along with an exposure to the innocent and huge Manta Rays! You will need to stay extremely calm if you want to be able to observe these gentle being at a close range. If you're lucky, you may even have a ray swim up to you to say "Hello"!
House Reef Snorkeling with a guide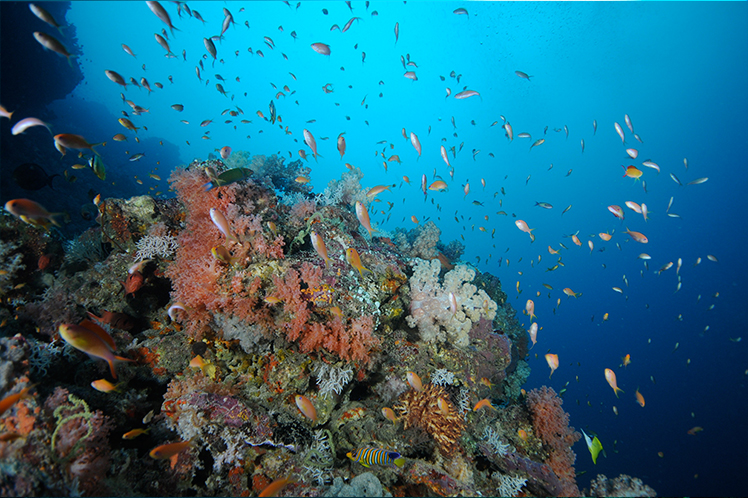 Expected visuals for : Sting ray, Grey reef sharks, Barracudas, eels, Octopus, variety of small reef fishes, corals, natural landscape and more…
House reef snorkeling with experience guides can make your snorkeling experience great. Its advisable to take a guide on your first experience if you have less experience in Maldivian waters.  A guide can tell your about the safety measures to take, Do's and Don'ts ,  what you should know about  water currents and more so that you understand the environment, safety and learn how to more around the reef and know what to look during snorkeling. House reef snorkelling is a great bonus to your Maldives beach experience. One of the best house reefs for snorkeling in Maldives are generally readily accessible with us; you only need to don a mask, a snorkel and fins, and head into the water to enjoy beautiful underwater wonders teeming with abundance marine life.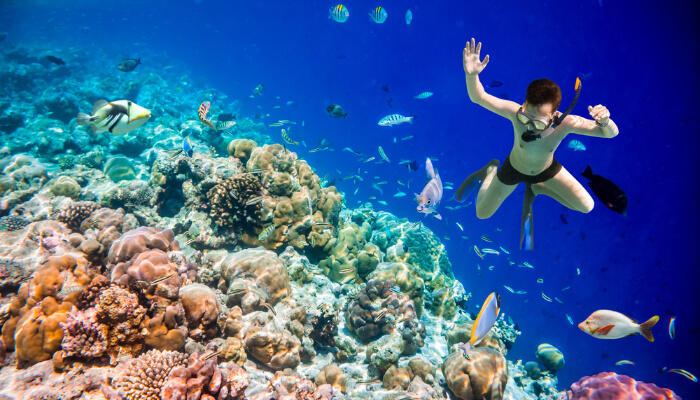 Expected visuals for : Turtle, Sting ray, Eagle ray, reef sharks, eels, lobsters, different families of fishes, corals, natural landscape
The Best Time to Snorkel with the Maldives' is during the calm, flat seas and incredible visibility attract snorkelers to try their luck at seeing these majestic creatures such as sting rays, eagle rays, reef sharks, turtles, can be found all along the reefs 10-15 minutes ride from our island bodufolhudhoo, The reefs are accommodated by Coral gardens that are home to an impressive variety of fish species: You'll see clownfish flittering around their anemone homes, slender butterflyfish, parrotfish, lionfish and many more.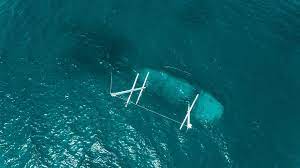 Expected visuals for : Sting ray, Eagle ray, reef sharks, eels, different families of fishes, corals, natural landscape
One of the popular activities here is the Ship Wreck, an attraction for locals as well as tourists. The wreck is positioned almost 5 meters depth below the surface. If you snorkel here, you can see how the boat rest on the sand. It is said that it is a 4 rooms safari vessel made of steel that sunk while it was used as a floating bar. The wreck is nice  for photographic opportunities. My advice is to go there early morning or late afternoon to avoid the crowds.
Snorkeling with Nurse Sharks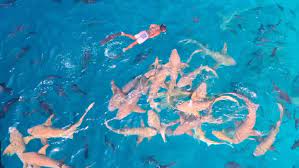 Expected visuals for : Nurse Sharks,  reef sharks, Sting ray, Eagle ray, eels, different families of fishes, corals, natural landscape
Still looking for something more? This is the famous Nurse shark located just 30 minutes from Lagoon View. It is said to be left over tuna bones, heads and meats that had been dumped in the ocean attracted the nurse sharks. Now as the sharks are used to eat every day, they stay near the reef. We don't support feeding marine animals nor do we advise any tourist or local to do so and chumming in this area by snorkeling operators is a big no! There are a lot of sharks and also Giant Jack fish in this lagoon. We would advise to go either early in the day or late evening when it is far quieter. For some people just staying in the boat and observing out of the water is enough. If you do wish to swim, please don't touch any marine life, they don't like it and it's not good for them. Stay calm and float on the surface and just see how many you can spot.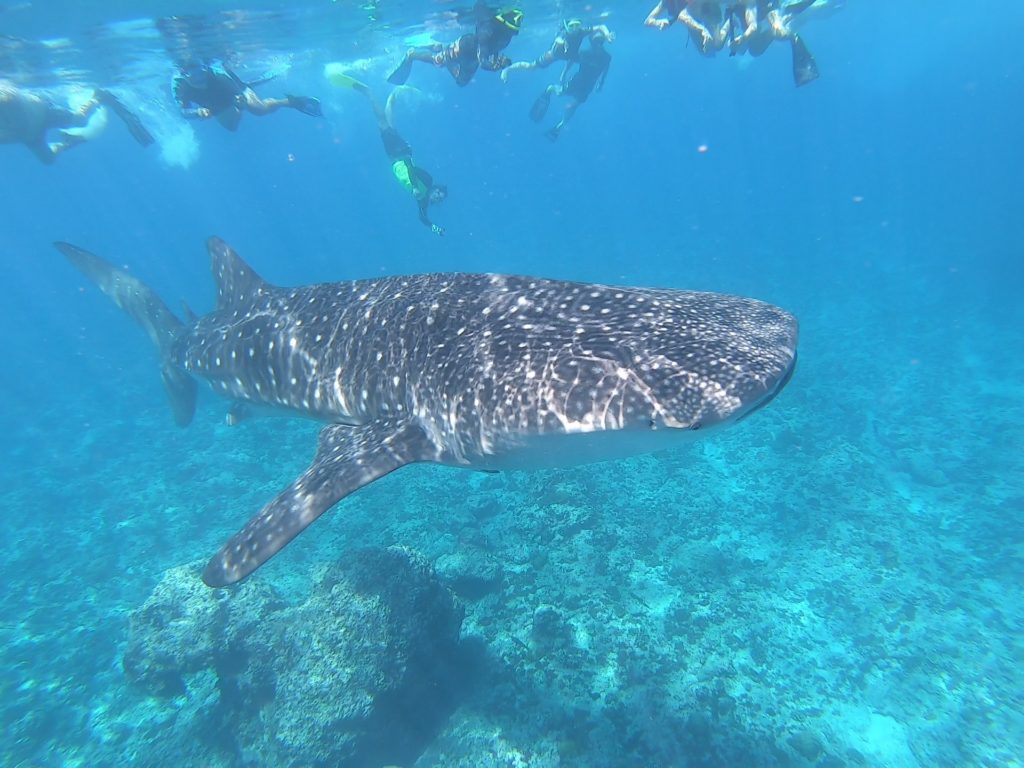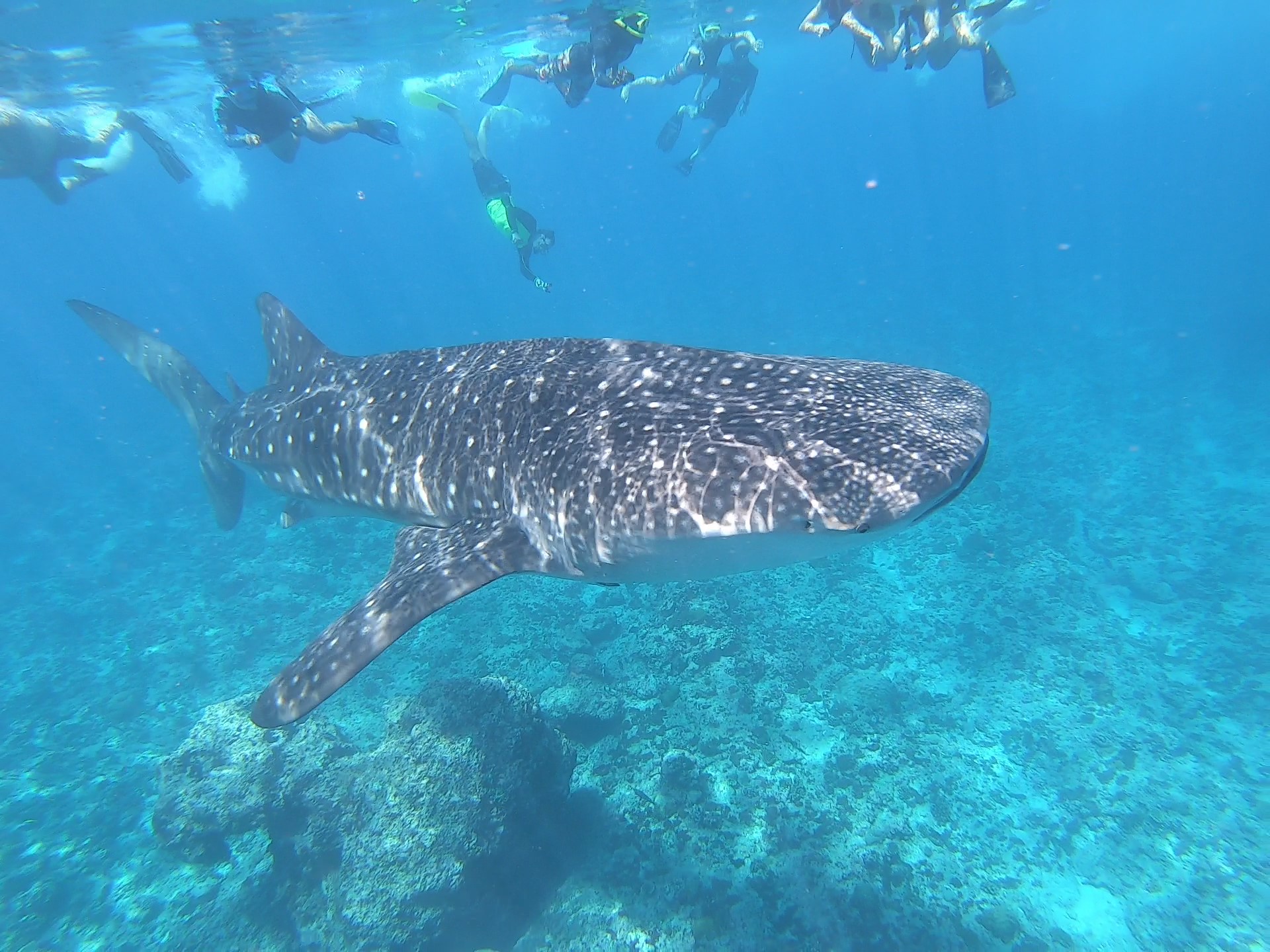 Expected visuals for : What Sharks,  corals reefs, natural landscape
Duration: Half Day Excursion. The package include, lunch and soft drinks too.
Whale shark sightings are excellent year-round. These giants eat nothing but plankton and maybe the odd small fish that gets caught up in their super large mouths. The biggest whale sharks can be measured up to 12 meters in length. Boats cruise the area to locate a whale shark, mostly snorkeling with them. Sometimes there are a lot of boats, and many people in the water with one whale shark, which is not good for the whale shark nor for those snorkeling. My recommendation would be asking locals what time is the best to see these gentle giants as they will always know better. Ensure you also select an operator who understands and follows the guidelines for safe and responsible whale shark encounters.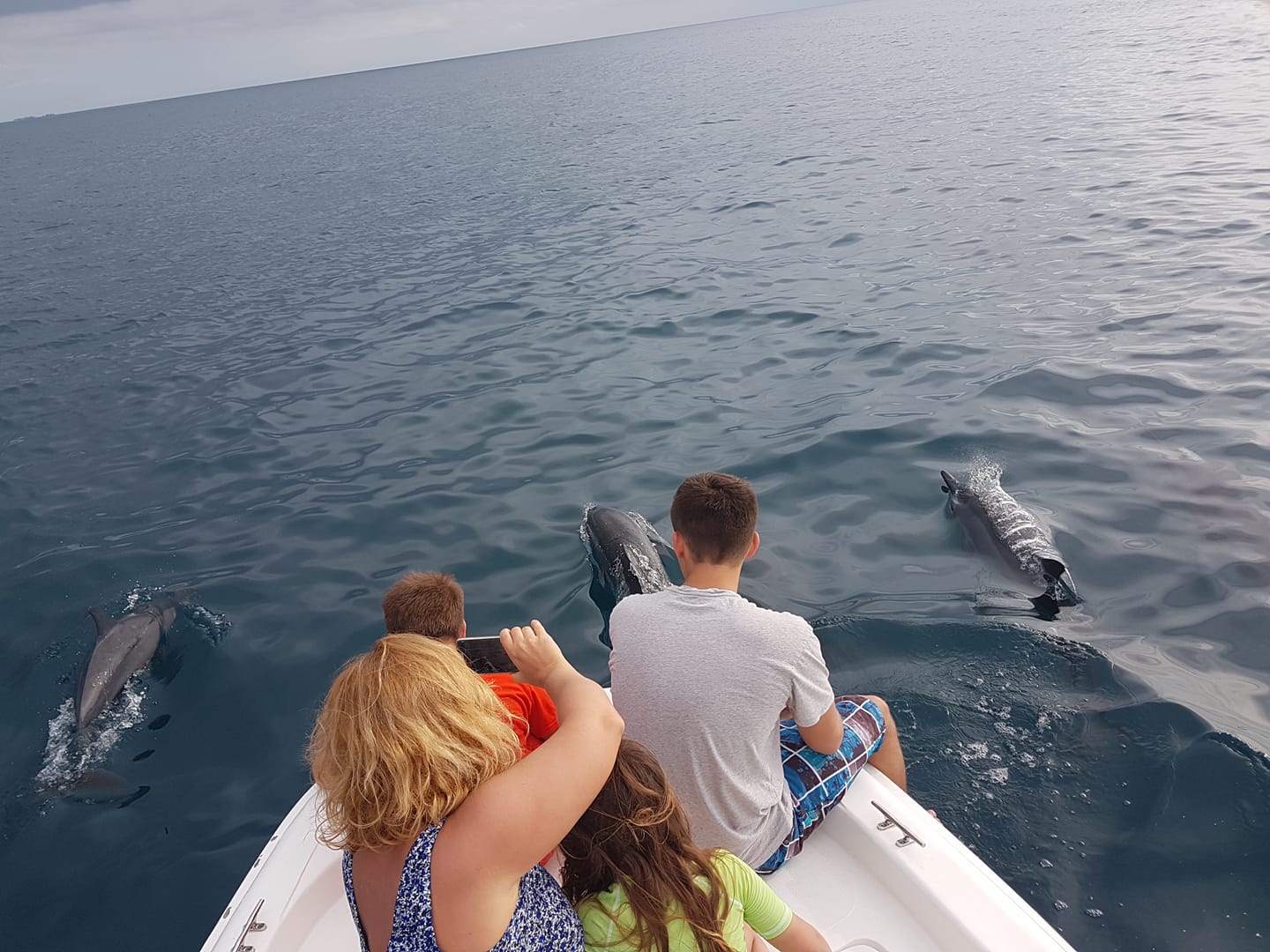 Anastasia / Russia
House reef
big reef , GREAT for snorkeling, incredible clear water, lots of fish, turtle, sharks, you can REALLY ENJOY it several times per day and never be tired of it! anastasijad
Manta Snorkeling
Manta snorkeling is a must do activity in Maldives. we swam with manta rays, kind and friendly fish. The Guide who accompanied us was very kind. He told us a lot of fascinating specific maldivian things, showed us the underwater world of Indian ocean.