Sunset Fishing / Reef fishing
Experience night fishing or sunset fishing – Maldivian style, using hand lines and raw fish as bait. An art practiced by the locals for generations, today attracting inquisitive travelers who wish to take part in the adventure themselves. An ideal family outing and a memorable evening, possibly bringing some delicious fish to your dinner plate as well. 
Target fish are Grouper, Jobfish, Red Bass, Jacks, Barracuda, and many other pelagic fish. Images in the gallery.
Duration of trip: 2hrs
Price: $100 (up to 2 pax)
Jigging/Popping is the main type of sports fishing in the
Maldives, chasing similar species to shore fishing, as well as larger species
such as amberjack, barracuda, red bass, tuna, and the king of the pelagics,
giant trevally. Jigging for the likes of Red Snapper and Jack Crevalle is also
an option. Live bait can be provided either before the trip or you can fish for
it yourself if you're so inclined.
Duration of trip: 3hrs
Price: $300 (up to 2 pax)
The Maldives is one of the Top big game fishing destinations in the world. Our skilled fishing crew will make the best possible effort in catching the main game fish species in the Maldives such as Wahoo, Dorado, Trevally, Tuna or Sailfish. The team will deploy various types of fishing lures for mainly trolling throughout the entire duration of your fishing trip to land these game fish depending on the time, day and sea conditions. Images in the gallery.
Duration of trip: 4hrs
Price: $400 (up to 2 pax)
Activities; – Snorkeling: at a shipwreck, swim with nurse sharks and giant trevally, Visit to sandbank. – Fishing: Big game fishing for Marlin, Wahoo and Mahi Mahi. Jigging for various varieties of pelagic fish such as grouper, barracuda, Jacks, tuna and fights with sharks. – Breakfast on Sandbank and Lunch Break on a Local island.
Duration of trip: 08hrs
Price: $1000 (up to 4 pax)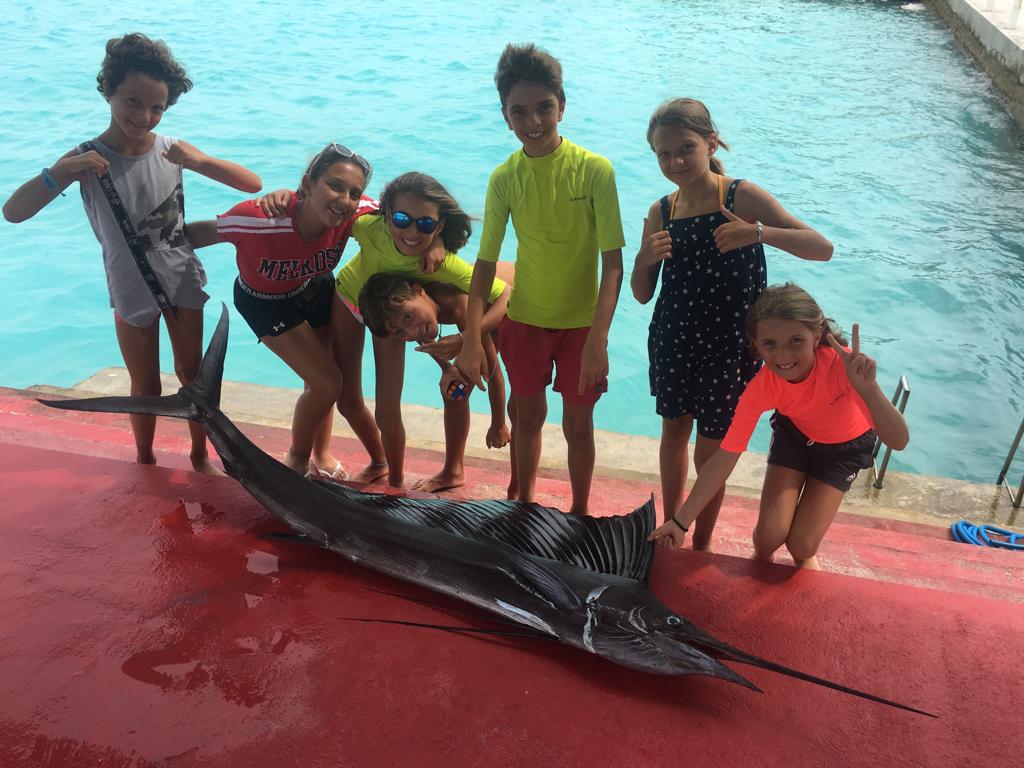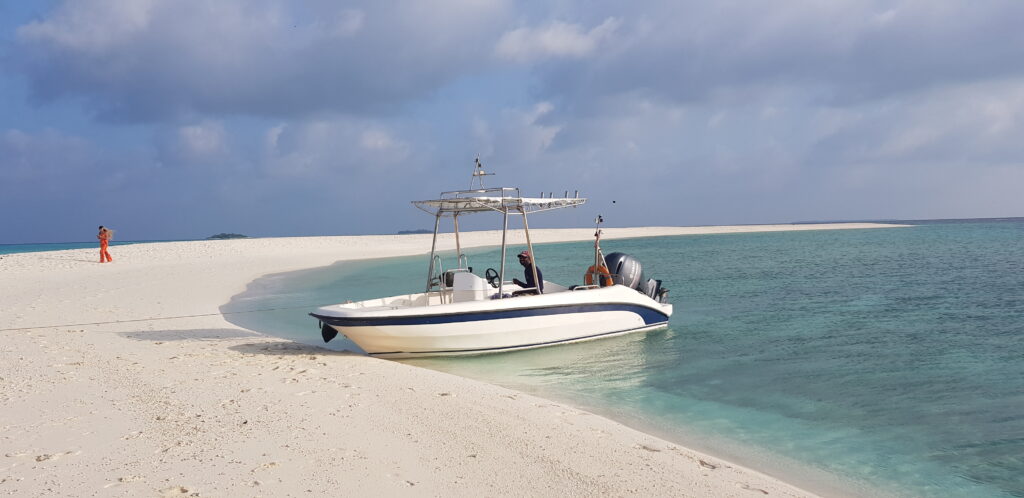 Full night fishing. Trip includes 3 types of fishing which is fishing with fish chunks, jigging and bait fishing. Will be fishing for, Jacks, red bass, red snapper, grouper, Barracuda, etc… Trip starts at 3pm afternoon and ends next day morning 7am. Snacks and Dinner on board. This trip is targeted for hardcore anglers. pls look at the galary for images of the trip
Duration of trip: 16 hrs
Price: $1200 (up to 4 pax)